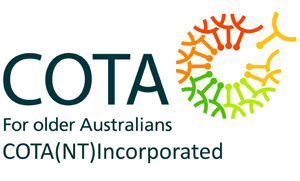 Beyond maturityblues
beyond maturityblues – peer education program with COTA
beyondblue is working with Council on the Ageing (COTA) across Australia to raise awareness of depression in older people and where to get help – through a peer-education program called beyond maturityblues.
Chronic illness and depression – a concern in older people
It's common knowledge that the risk of developing a chronic illness increases as we age, but did you know that having a chronic illness also increases the likelihood of depression?
People with a chronic illness have a greater chance of developing depression than people who are well. That means older people who have diabetes, heart disease, asthma and other chronic conditions need to be conscious of looking after their mental health as well their physical health.
It can be easy for depression to slip under the radar when a person is being treated for a chronic illness because treating the physical illness is often seen as the number one priority. Sometimes, the symptoms of depression are mistaken for symptoms of the chronic illness.
According to beyondblue: the national depression initiative, there are many reasons why chronic illness increases the risk of a person becoming mentally ill.
Some of the added risk factors include:
Side effects from medications and treatments and the costs involved
Pain and adjustment to the illness
Social isolation caused by treatment or illness
Significant change in lifestyle: giving up work, hobbies etc.
Change of the person's role in their family/community.
beyondblue and the Councils on the Ageing (COTA) in each State and Territory have teamed up to deliver free peer education sessions for older people with a chronic illness, their carers and friends.
During these informative sessions, participants learn about the link between depression and physical illness, the signs and symptoms of depression and the types of treatments available.
Depression is a health problem and just like many other health problems, with the right treatment, most people are likely to recover. Many people who have depression on top of a chronic illness may find their physical condition improves once the depression is treated.
The new beyond maturityblues sessions, focusing on chronic illness and depression in older people, started in April 2009. They are now available at no charge to seniors groups around Australia via their State/Territory COTA. For more information visit www.cota.org.au or call the COTA in your State or Territory.
"'The sessions are very enjoyable – particularly the sharing of strategies to overcome depression related to chronic illness. Our group identified risk factors associated with chronic illness that could lead to depression and established strategies to improve quality of life." – Feedback from Fay Crawford, a peer educator from COTA Alice Springs.
For more information on depression and anxiety phone the beyondblue info line on 1300 22 4636 (local call cost from a landline) or visit the website www.beyondblue.org.au
Beyond maturityblues: learning about depression in carers and older people
Are you an older person who has taken on a caring role for a friend or relative or do you care for someone who's ageing? If so, it's important to learn about how ageing – and being a carer – can affect mental health and well-being.
Councils on the Ageing (COTA) Australia-wide and beyondblue: the national depression initiative have joined forces to provide free information sessions.
The beyond maturityblues education information sessions are free and informative workshops where people can learn about depression prevention and managing the added pressures of being a carer.
Participants in the workshops learn about the common signs and symptoms of depression, available treatments and where to get help, as well as tips and strategies for carers. All beyond maturityblues sessions are delivered by older people who understand the topics first-hand.
Contact COTA in your state or territory for more information on how to book a session – www.cota.org.au or call 1800 182 324.
Participants at the workshops will receive a new resource – the beyondblue Guide for Carers. This free booklet can be ordered from www.beyondblue.org.au or by calling 1300 22 4636 (local call cost from a landline).
Its aim is to help people who care for family members or friends with depression, anxiety or a related disorder.
This booklet provides carers with practical strategies, advice and guidance on how to deal with a range of situations they may face. It also encourages people who are in a caring role to look after their health and well-being.
beyondblue Chairman The Hon. Jeff Kennett says these "hidden heroes" often take on an all-encompassing role, which can be overwhelming and can put carers themselves at risk of depression.
"This book has been compiled with the help of carers from all over Australia. Their stories and advice will enable people who are new to the caring role to draw on the knowledge and wisdom of others," Mr Kennett said.
beyondblue CEO Leonie Young added: "Being a carer can have an enormous impact on people's relationships, work, education and social life, as well as their physical and mental health. Despite this, their commitment and the problems they face often remain unrecognised. We hope this book will help them," she said.
For information about depression, anxiety and related disorders, please visit the beyondblue website www.beyondblue.org.au or call the beyondblue information line 1300 22 4636 (local call cost from a landline).
Be a man about it! Start thinking about your drinking.A/Professor Michael Baigent encourages men to "be a man about it" and face some home truths about their drinking and if they need help, have the courage to ask for it. "Men who drink a lot of alcohol need to think about why they're drinking and ask themselves if they may have depression or an anxiety disorder,""Depression, anxiety and excessive drinking often go hand in hand. It's common for men to use alcohol to try to make themselves feel better, but if they're depressed or have an anxiety disorder, drinking can make a bad situation much worse"he said.Anxiety disorders are the most common mental health problem in Australia. One in five men is likely to experience an anxiety disorder at some stage in their lives1 and one in eight men will experience depression – and while both men and women can be affected, men are often more reluctant to do anything about it.
"A big problem for men is that they will often use alcohol to try to make themselves feel better about heir problems – including mental health problems. Drinking out of necessity to cope with the symptoms of depression or anxiety is a dangerous pattern to fall into and can set men up to become problem drinkers. If they're anxious about dealing with social situations, they may drink for 'Dutch courage' and they're likely to drink more so they can 'loosen up' in order to cope."
"You don't have to be caught in a cycle of drinking trying to wipe out your feelings. If you talk to a doctor, you can get help for the underlying depression or anxiety disorder and your drinking – but you have to be honest about how much you drink and how you feel," he said.
"Although it may be more difficult to treat depression or anxiety if alcohol dependence is present, there can still be some improvements. However, we know that response rates to depression and anxiety treatments improve if alcohol dependence is also treated. Both can be, and ideally should be, addressed at the same time," he said.
CEO of beyondblue Leonie Young said: "We know from research that men tend to put off seeing a doctor if they're not feeling well and sometimes think they can make themselves feel better by drinking.
I encourage men to talk to a mate about their health and well-being and if they're not travelling too well, ring the beyondblue info line 1300 22 4636, visit the beyondblue website or see their General Practitioner. '
"Men need not feel ashamed or embarrassed to talk about their mental health. Depression and anxiety are illnesses, not weaknesses or character flaws, and with the right treatment – most people recover. Looking after yourself means you will be in better shape to look after others," she said.
To find out more about the signs and symptoms of depression and anxiety disorders, and available support, visitwww.beyondblue.org.au or call the beyondblue info line 1300 22 4636 (local call cost from a landline). 1 Australian Bureau of Statistics (2008) 2007 National Survey of Mental Health and Wellbeing: Summary of Results (4326.0), Canberra ABS
Attachments (1)
What works for depression book web[1].pdf – on 4 Jul 2010 19:54 by Unknown user (version 1)
1266k View Download
Sign in | Terms | Report Abuse | Print page | Powered by Google Sites